Kind Words About our services
Over the years we have worked with hundreds of organisations, schools and community groups. We travel nationally and internationally for corporate events, while our schools clients are more often found in South Yorkshire, West Yorkshire, North Yorkshire, Lincolnshire, Cheshire, Staffordshire, Greater Manchester, Derbyshire and Nottinghamshire and the West Midlands.
This is just a small selection of the many letters and emails we receive following drumming workshops and events.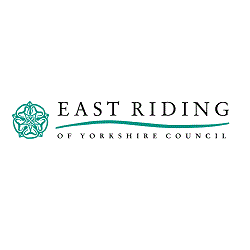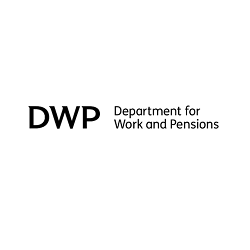 Corporate workshops and events
"A truly unforgettable experience! Boomwhackers were quickly passed out to the 300 plus strong staff audience and the session began. Within moments a sound of sorts emerged and within a few minutes we were making a fairly passable tune and hearing over 300 people make a syncopated tune was utterly amazing. If you're looking for something different and thoroughly stimulating and creative, Unbeatable Energy get my vote!
Alan Cairns
Moneysupermarket
 
Within minutes our students were playing multiple rhythms with the Boomwhackers and the room was buzzing with positive energy. Steve Rivers led the activity with energy and passion and gave the group the confidence to achieve far more than they would have imagined. The day finished with a strong sense of group achievement and everyone was thoroughly invigorated by the experience.
Monika Mankiewicz
Google
 
The afternoon with Unbeatable Energy was really enjoyable and worthwhile. It was amazing how it brought the team together. We would definitely recommend this event for any team wanting to do something different and have some fun.
Claire Pawsey
The Walt Disney Company UK and Ireland
 
The Boomwhacker energiser was a tremendous success at our recent PepsiCo UK Operations Conference. Not only did it create high levels of fun, energy and team spirit, it reinforced our conference themes of "Simplify, Standardise, Connect and Leverage" in a very memorable and engaging way.
Anna Davies
PepsiCo UK and Ireland
 
schools drumming sessions
I'm still feeling uplifted after watching yourself, my daughter and all the children in her class take part in your drumming workshop today. It was fantastic and so upbeat - I can't believe they learnt all that in a day! Great energy, rhythm, team work, enthusiasm and dancing, not to mention audience participation... Brilliant! Well done!
Katrina O'Kane
Parent of Year 4 Pupil
The whole experience was energising and exciting, inspiring even the most timid of our children to participate fully in the sessions. It was lovely to see the excitement and enjoyment on the children's faces as they responded and contributed to the rhythms and patterns which you and they wove together to make such wonderful sounds. Thank you so much. It was certainly a day to remember.
Liz Rosser
Headteacher
 
Thank you for yet another fantastic drumming workshop. The children have thoroughly enjoyed the session today and are really enthusiastic about the follow-up work that we have planned with other percussion instruments. From the beginning to the last moment, every child was focused on the task and keen to pick up the new rhythms that you introduced. We will look forward to seeing you again next year!
Tamara Jones
Year 5 Teacher
I would just like to say how inspiring and stimulating it was and how unlike some of the other activities – it was so hands on and fun! I personally have learnt new techniques and have been motivated to do more things with cultural music. The amount of effort that you put in was massive and we would all like to say a big thank you!
Caitlin Simpson
Year 9 Teacher
During an INSET day all the staff (teachers and support staff) learned how to use African drums and introduce the children to different beats and rhythms. We now have drumming going on throughout the school from reception to Y6. Using the drums is a very good way of quickly introducing the children to lots of different aspects of making and performing music and both the children and the staff love it!
Gordon Hamilton
Headteacher
Thank you so much for the tremendous session you did for the head teachers. The enthusiasm and energy you gave the session was truly infectious!
Frieda Jackson
Wakefield City council LEA
A big thank you for your contribution to our Fun Event last week! We had some very positive feedback about the drumming as the children and parents were leaving. Hope you enjoyed the experience as much as we did.
Yvonne Hayes
North Sheffield Drug and Alcohol Project
Thank you so much for all your hard work last Saturday which made our event so successful. I've had lots of excited feedback saying how much the girls enjoyed the drumming session and I am sure it was the highlight of their day.
Jean Owen
Dronfield Guides
 
Steve has delivered fantastic drumming workshops and performances at a range of events I have been involved in organising. He has loads of energy and can always be counted on to add something really special to the day.
Gareth Roberts
Regather
Thank you so much for providing our Brownies and Rainbows with an excellent and entertaining workshop during our Thinking Day celebrations. The girls had a fantastic time as did the mums and leaders who came along.
Ruth King
Girl Guide Association